You have encoded your products, your texts, you only now have to add payment methods like PayPal.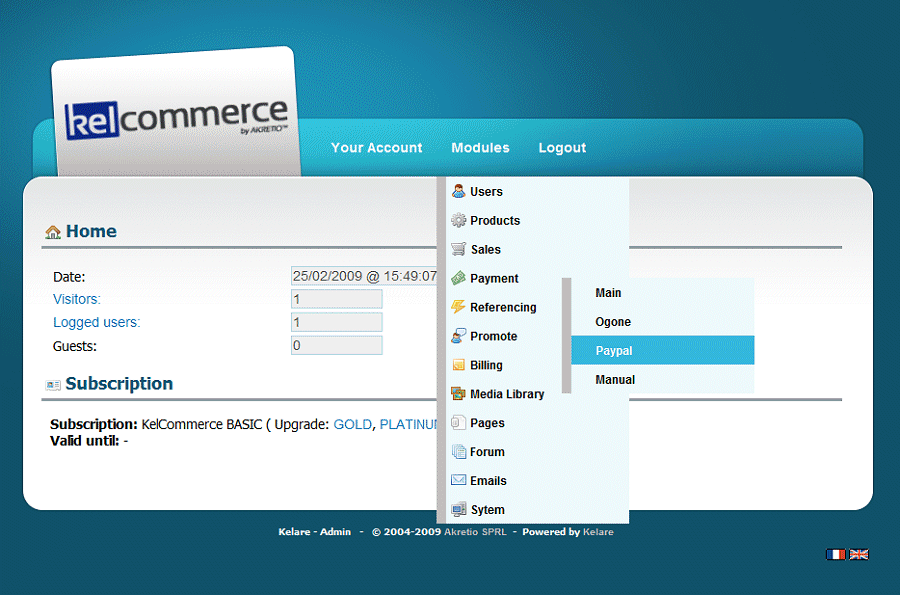 First step, simply click on the link
"Create Your Account"
to open a business account at PayPal.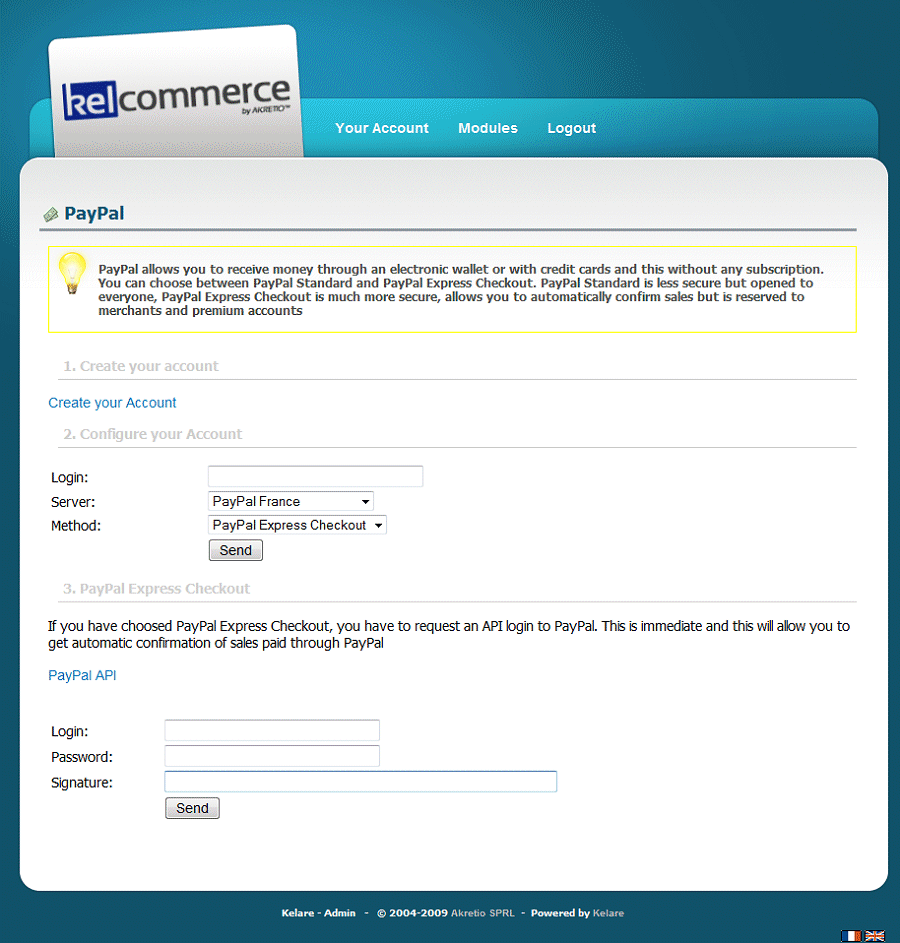 Follow the onscreen instructions to open your account by clicking the "Sign up today."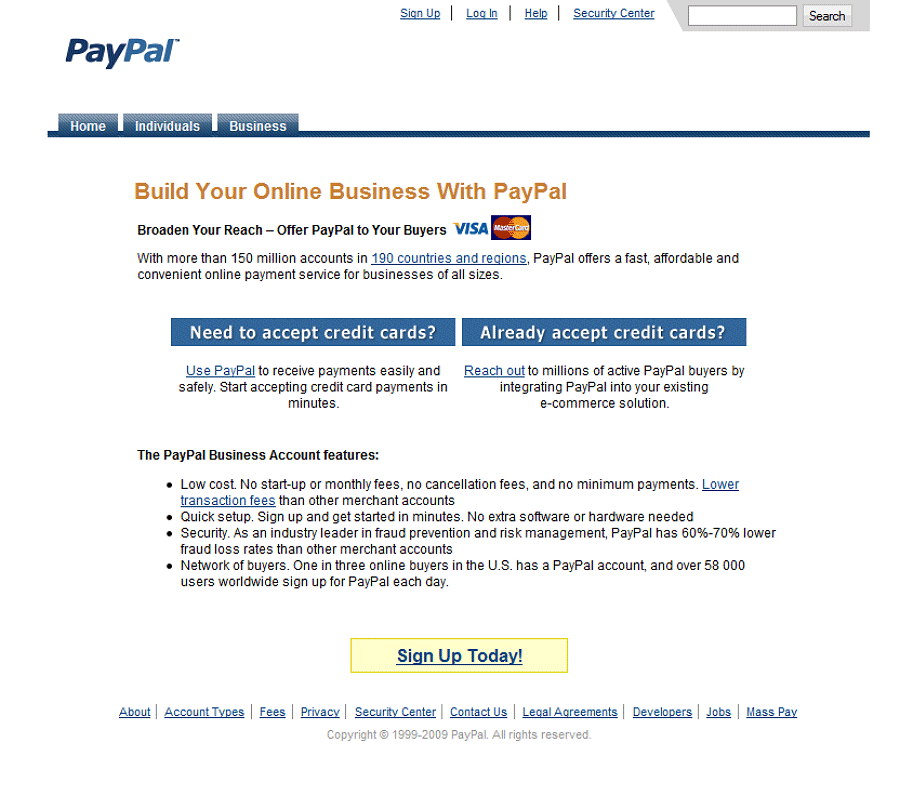 Now that your PayPal account is created, enter your email (the PayPal account) and choose the preferred method "PayPal Express Checkout, which will provide immediate confirmation of sale and greater security.
Press the button to send the first form.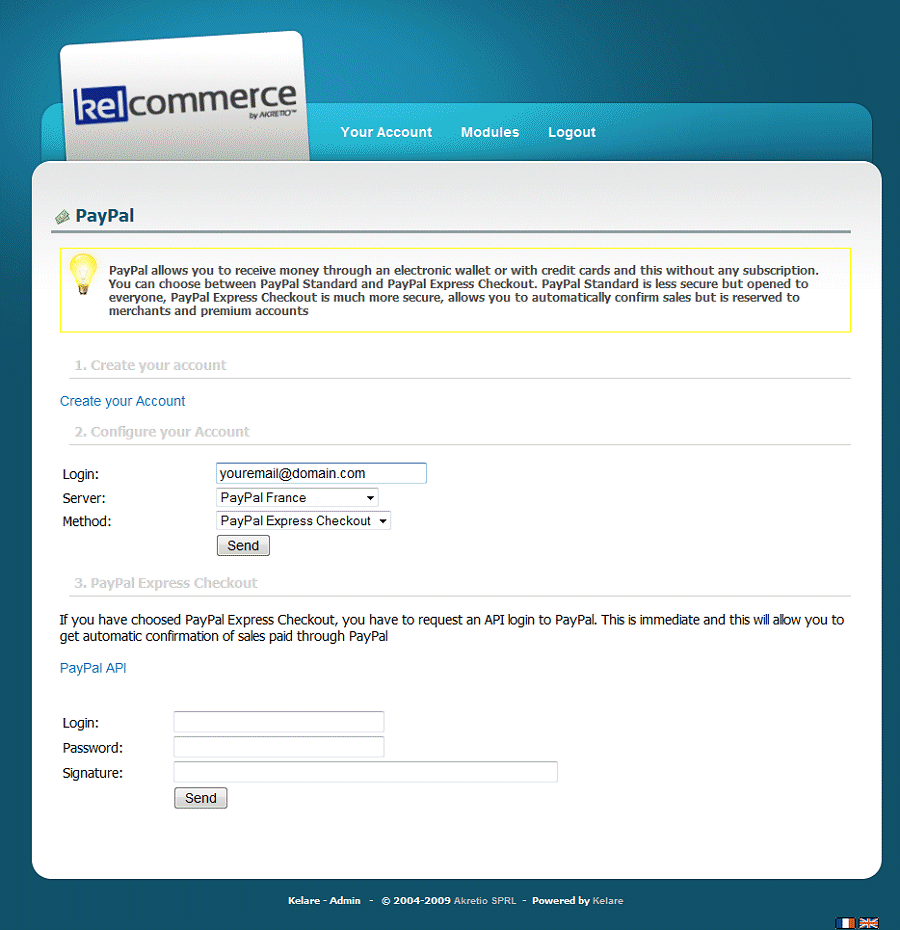 Then click the "PayPal API" to create an authentication key on the site that will allow KelCommerce to confirm PayPal sales.
Select "Request API signature".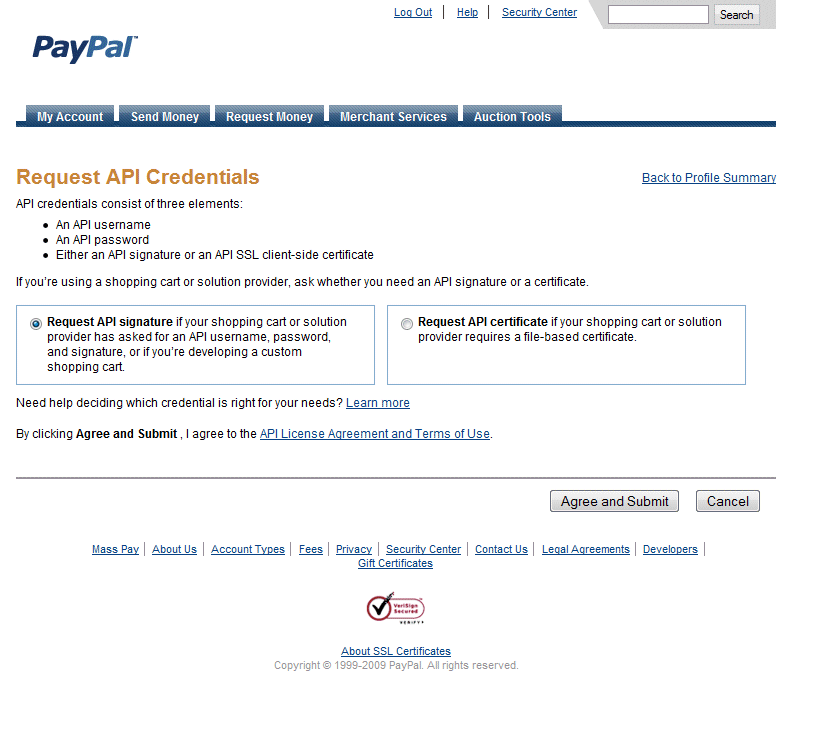 And now copy the data to form on PayPal KelCommerce configuration. Click the Send button.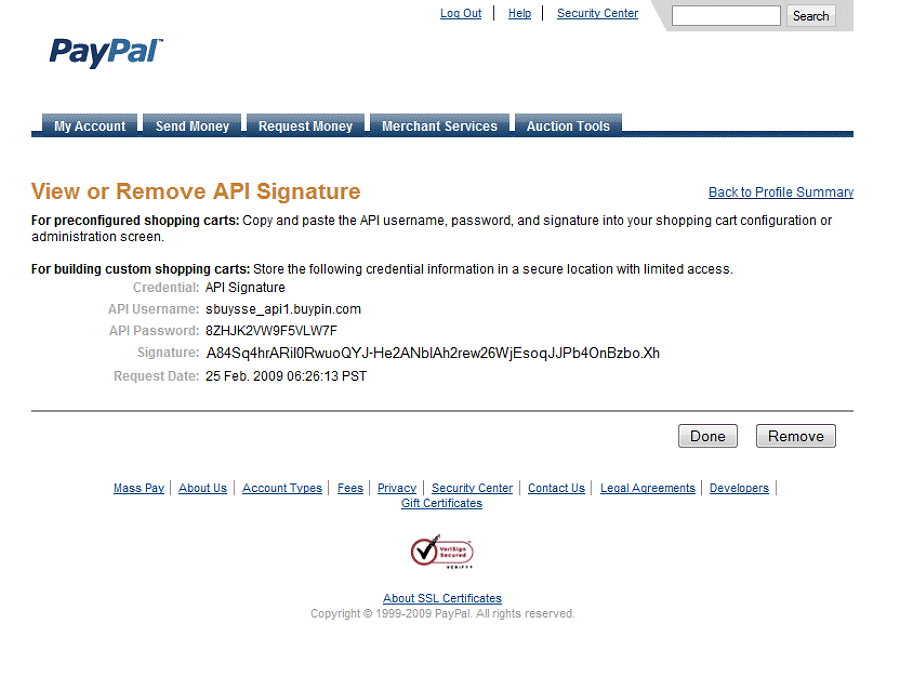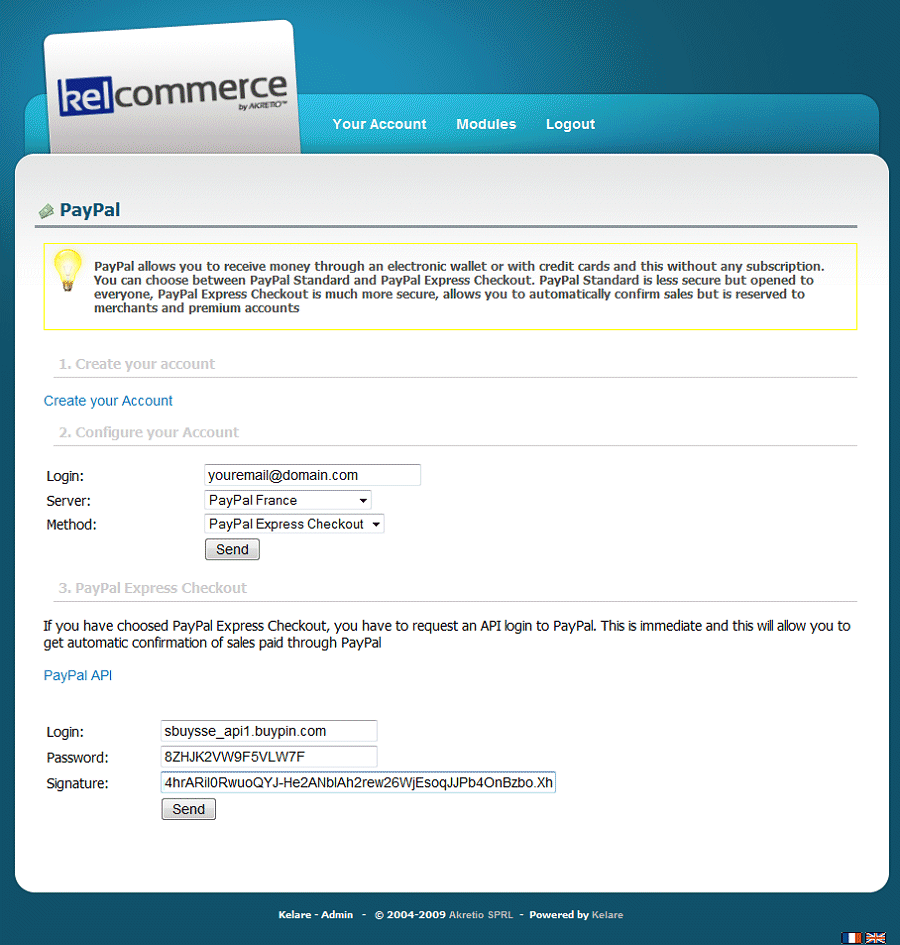 PayPal is configured!